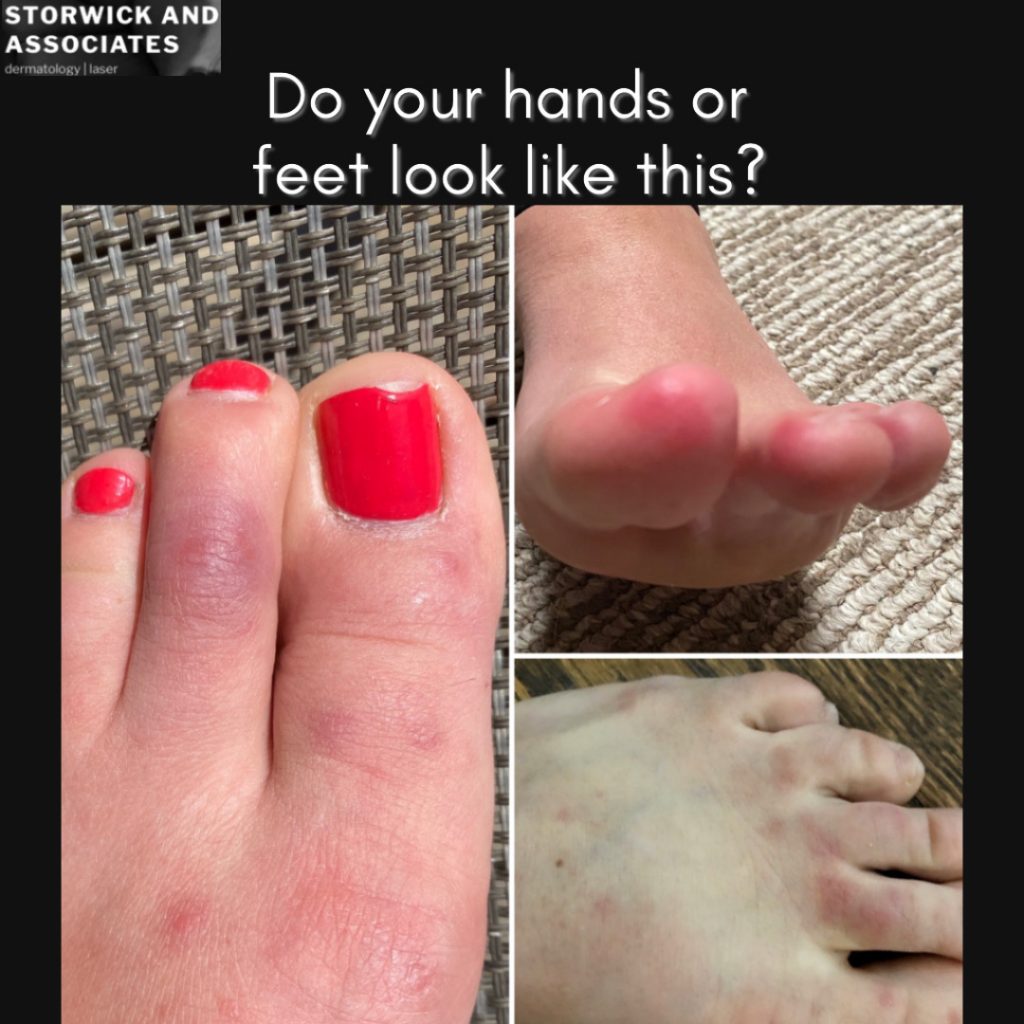 If the answer to this question is "yes they have at some point after March 1, 2020" we want to hear from you!
Help us learn more about the symptoms of COVID-19 by sending us your contact information in the form below.

Who we want to hear from:
-Ages 20-40
-All genders
-Have NOT experience any other COVID-19 symptoms (ex. Sore throat, cough, fever, shortness of breath)
-Have experienced COVID toes symptoms (ex. Slightly tender, possibly itchy red spots on the tips and top of feet. Can involve only one foot, both and/or possibly hands. The spots can be hive-like or even blister. These lesions usually take about ten to fourteen days to heal.)

How to contact us:
Contact us in the form below. Be sure to include your full name, phone number, time frame of symptoms. We would also like to know if you've been tested for COVID-19.
What happens next?
We will contact you in a few months to gather more information. All of the information we obtain is completely confidential and you do not have to answer anything you are not comfortable answering.

For more information, please e-mail research@storwickderm.com.